Make Friends Online
Ver perfil
Ver perfil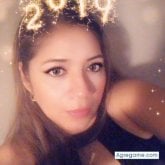 Ver perfil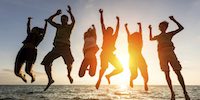 ¿Are you looking for friends? Today, more and more people are using new technologies to meet new people and make good friends. Agregame.com is a very fast and direct tool to expand your circles of acquaintances.
In Agregame.com we want to help you expand your contacts and meet new people. That's why we offer you our dating page where you can create your profile and start meeting good friends within your city.
Friendship knocks on your door, do you open it or what?
Find friends to chat with

Find what you are looking for and start to chat with potential friends today. We offer you an online platform so that you can find the people in your city who, like you, are also looking for friendship.

To be able to have more contacts and meet people for free you only have to signup in our platform and put your updated profile. Once you have it done, you can start seeing all the people in your city who are interested in meeting you.

A very easy and fast way to get to know new people and find your new friend.

How to make friends online

Although the Internet has allowed us to reinvent new ways of making friends and getting closer to new people, the truth is that there are still some basic "tips" for flirting. Here are some good tips to help you open up your friendship better:

Be yourself: in order to generate new friendships it is important that you always be yourself. You have to avoid cheating or creating an "idealized" image of yourself. Think that, sooner or later, he/she'll know you, so if you cheat on him or her right away you'll start the relationship off on the wrong foot.
Be empathetic: many times, when we are in the process of getting to know a person, we may focus too much on how we are behaving. However, it is important to practice empathy, to get out of our center and see how the other person is receiving our essence. This way, you'll avoid disappointment.
Be bold: if you want to find people like you and make a beautiful friendship you have to show your bravest and most determined side. That's why we suggest that you don't wait for me to propose a meeting, if you're interested, do it yourself. Being a strong and determined person will help you earn points.

Find friends for friendship

One of the biggest problems with finding friends on the Internet is that many websites show you lists of profiles from all over your region. But we know that living in the heart of a city is not the same as living in a town 45 minutes away. Making friends at this distance can be a complicated and uncomfortable task.

That's why, we offer you a geolocation system with which you can meet friends from your city. This way, you will be able to see people near you who are interested in opening up to friendship and meeting new people.

This system is revolutionary because it prevents you from meeting someone who lives far away from you and therefore makes friendship difficult. With Agregame.com you have all the facilities for you to find a new person in your life who also lives near you.