Meet New People Online
Ver perfil
Ver perfil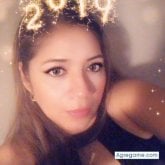 Ver perfil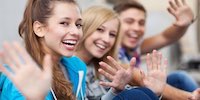 Today it is easier than ever to meet new people. The Internet sector has allowed us to open up to the world in a massive and generalized way, allowing us to talk to people in our city without leaving home.
This is what we offer you at Agregame.com, your new dating page to meet new people from your city and, thus, expand your circle of friends or, perhaps, also find that special person...
Meeting people near you

Modern times often mean that we don't even have time to breathe. We live in a very energetic moment and where things go very fast, even our life seems to be accelerating.

That's why, with a full schedule, it can be difficult to find time to meet new people. However, you can join our Agregame.com network so that you can meet people from your city, have a drink or take a walk.

A much easier, direct and quicker way to make new friends without having to go to parties, drinks or social events.

Dating pages to meet people for free

At Agregame.com we make it easy for you to meet new people immediately. We are a free listing contacts page that will allow you to create your profile and start chatting with people near you.

This way, if you feel like going for a walk or a coffee, you can connect to our online platform and open a conversation with the guy or girl who has caught your attention. With Agregame.com you can meet new friends and make your life full of new and enjoyable experiences.

How to meet new people

We know that nowadays it is not easy to meet new people. We live in a society that is increasingly individualistic. We usually meet up with our friends or family to make plans for the weekend or go on a trip. However, there are many, many people, still to be discovered. People who live a few feet from us and don't even know their names.

That's why at Agregame.com we offer you an ideal platform to open yourself up to the world and break down the barriers we have created ourselves. To get out of our shell to satisfy our desire to meet new people is what you will get with our contacts page.

Pages to meet people

Not every time you go to the Internet to meet new people it is done for purely romantic or loving purposes. Not at all. Not at all. More and more people are coming to the network to broaden their circles of friendship and to meet new people who will bring new experiences and discoveries to them.

In Agregame.com you can filter exactly what you're looking for so you can get to know those people in your city who are looking for the same thing as you. Are you in?